Stanford Medicine

Stanford University School of Medicine is located in California and was created in 1909. This University is a leader in the biomedical revolution since it has a long tradition of leadership in pioneering research, creative teaching protocols and effective clinical therapies. In the 2019 U.S. News & World Report rankings, Stanford was ranked 3rd in the nation for research, behind Harvard Medical School and Johns Hopkins School of Medicine. This Clinical faculty has over 170 000 patient visits every year and counts 30 endowed professors and 920 staff and associates. Over the past six decades, there have been eight Nobel Prize. The Department of Medicine is committed to setting the highest standards for patient care, ground-breaking biomedical research, professional education, teaching, and training.
TEAM LEADER :
Dr. Emmanuel Mignot is a Sleep Medicine researcher at the Stanford Center for Sleep Sciences and Medicine. He is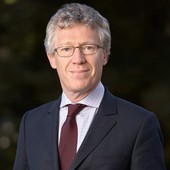 internationally recognized for discovering the cause of narcolepsy. He received his M.D. and Ph.D. from Paris V and VI University in France. He practiced medicine and psychiatry in France for several years before joining the Stanford University as faculty and Director of the Center for Narcolepsy in 1993.
Most of his current research focuses on the neurobiology, genetics and immunology of narcolepsy, a disorder caused by hypocretin cell loss, with indirect interest in the neuroimmunology of other brain disorders. His laboratory uses human genetics techniques, such as genome wide association, exome or whole genome sequencing in the study of human sleep and sleep disorders, with parallel studies in animal models.